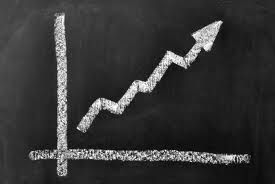 Transfer America reports on an article discovered on MSNBC about Delta Airlines raising their prices yet again. However, this time, their attempt at raising the price failed. In order for the prices to be raised, all airlines must support each other.
Rick Seaney, CEO of FareCompare.com, stated "It is unusual for a legacy airline not to have at least one other airline match a domestic hike attempt. In this case crickets could be heard chirping as none of Delta's peers lifted a finger in support, leaving them on a limb with uncompetitive pricing for two days."
Delta allegedly raised their ticket prices from $4 to $10 Tuesday morning. This increase in price was only pivoted towards the U.S. route systems and it was their second domestic increase in just a week. Seaney commented on Delta's actions, "This comes right on the heels of Delta initiating a $20 fare hike on long-haul flights and JetBlue doing a shorter-haul hike last week. It looks like we're tracking almost like last year which was basically 'let's get a bunch of fare hikes in early' because they had a lot of trouble raising prices later in the year."
The three ingredients in creating a fair ticket price are competition, fuel prices, and supply and demand. At the moment, all three are creating a recipe for disaster, which means higher ticket prices.